Custom Porn Video Process Update 2020
Hello, Gwenpire – Happy end of August! I have a bunch of updates and exciting things coming down the pipes for fall – I have all my content for September scheduled out, and I'm gearing up for Gwenoween (my cosplay content) in October. Along with that, I'm changing some of my rates and service offerings, including for my custom porn videos. Here's what's changing about my custom porn video ordering process for 2020.
Gwen Adora's Custom Porn Videos
Custom porn videos are the perfect way to bring your fantasy to life on screen. I love creating personalized content for fans that want to see their ultimate roleplay scenario played out-acted out by me.
My custom creation process is a bit more particular than some models; I only take on ideas that I'm really excited about. Up until now, I've usually overwhelmed myself with projects from fans, so in order to keep myself on a good schedule, I've decided to change the way I handle my custom porn videos going forward.
From August onward, I'm only accepting 5 custom videos per month. That way I'll be able to fulfill all videos for the end of the month for my clients.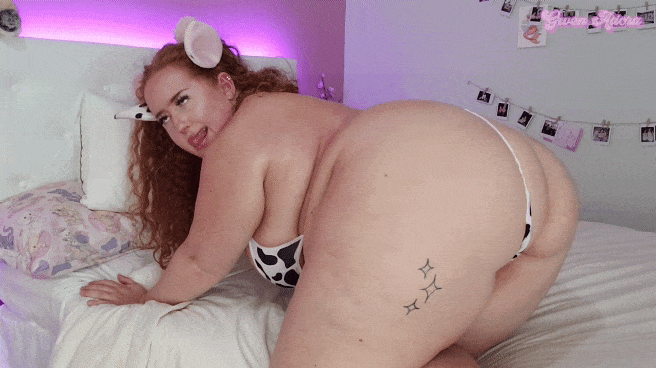 How to Order a Custom Porn Video from Gwen Adora
1. Pitch me your idea!
You'll need to let me know all the details of your idea before I accept your video project. If your idea is complicated or you have a fetish you like doing in a particular way, please detail out the specific elements you'd like to see in action. Getting me those dirty deets will help me make the video exactly to your needs. Use the form below, or message me on OnlyFans or ManyVids!If your idea is simple, that's ok too! I love taking creative liberties with your ideas.
2. Prepare payment for the 1st of the next month
Because I'm only taking 5 custom porn videos per month, I have first come, first serve rule. The first five custom video purchasers who put down their payments, starting at 12am EST on the first of every month, secure their spot.
If you're extra eager to get on my customs list for the next month, I offer an express option with an additional $50 fee. That way you'll be able to reserve your spot for the next month. For some more elaborate videos, I may reserve the spot for you myself.
3. Delivery!
For most custom orders, you'll receive your custom video in 3-4 weeks after payment. I'll keep in touch occasionally with need-to-know updates. Occasionally there may be delays depending on the complexity of the video, or depending on my own personal life status. Either way, you will get your video eventually!
If you have any questions, please contact me through the form on my custom video page!